THE COMPANY MEN are a nationally recognized pop vocal group who have appeared on numerous national and regional television shows, including Hallmark Home and Family, Good Day New York and PBS to name a few.
They have shared stages with and opened for artists like, Mariah Carey, Colbie Caillat, Daughty, Chaka Khan, Natalie Cole and most recently Billy Idol and Sheena Easton.
Unlike any other four-man vocal group touring today, The COMPANY MEN uniquely interweave today's Top 40 hits with re-imagined classics of the last six decades by blending songs by your favorite artists, including Sam Smith, The Four Tops, Michael Jackson, Katy Perry, Adele, The Temptations, Sam Cooke, The Weeknd, Billy Joel, Prince, Meghan Trainor, Bruno Mars, Michael Bublé, Nick Jonas, The Eagles and more. Their show "A NIGHT OF HITS" brings you a staggering 60+ songs in just 90 minutes!
Featuring performers from the Broadway and National Touring companies of Hairspray, The Lion King, Jesus Christ Superstar, Camelot and the Emmy Award winning NBC mini-series The Temptations, THE COMPANY MEN bring a signature throwback sound, contemporary look and an all-star band, which has the widest demographic appeal of any touring act.
STUART AMBROSE
HOMETOWN: Philadelphia, PA
Twitter - @stuart_ambrose, Instagram- @stuartambrose
MUSICAL INFLUENCES: Billy Joel, Yes, Elton John, Diamond Rio, Oak Ridge Boys, Boyz II Men, Neil Diamond, Bruno Mars, Justin Timberlake
Stuart Ambrose is known for his crystal clear pop-legit vocals and extensive range, Stuart Ambrose has had a career that has spanned nearly two decades and crossed into numerous parts of the musical world.
Stuart has headlined with major orchestras around the country, including the Hollywood Bowl Orchestra and the Atlanta Pops, and he has performed in numerous regional and touring stage productions across the country, including the National Tour of "Camelot," starring Michael York and "The Ten Commndments," starring Val Kilmer in Los Angeles.
When not on tour with THE COMPANY MEN, Stuart works frequently as a session singer and voice artist in LA with numerous projects to his name including song and project demos, backing tracks, television scores and several concept albums for upcoming stage and film productions.
Stuart has also worked extensively in front of the camera on television (Major Crimes, The Closer, General Hospital, among others), Film (Man of Steel) and in numerous television commercials and print ads.
Stuart lives in Los Angeles, CA with his wife, actress and writer Megan McNulty.
TERRON BROOKS
HOMETOWN: Cypress, CA
Twitter - @terrondbrooks Instagram- @terronbrooks
MUSICAL INFLUENCES: Michael Jackson, Babyface, Tracy Chapman, James Taylor
Terron Brooks is an accomplished singer/songwriter/actor who has a passion for sharing his gift of music with the world. Born and raised in Southern California, he has had the pleasure of performing with many amazing artists as Stevie Wonder, Josh Groban, David Foster, Randy Jackson, Stephanie Mills, Peter Cetera, Lizz Wright, Yolanda Adams, Sheila E., and Michael Jackson. He has toured with Phil Collins (Going Back Tour) and Matthew Morrison from GLEE.(Opening Act for The New Kids on the Block/Backstreet Boys Tour) Terron has sung with artists on The Tonight Show with Jay Leno, The Ellen DeGeneres Show, and American Idol. His universal appeal has led him to stages all across the U.S., Europe and Asia.
Terron is a Broadway performer who has been seen as "Simba" in Disney's The Lion King and "Seaweed" in Hairspray. He was also featured in the World Premieres of Sleepless in Seattle: The Musical and First Wives Club: The Musical. He has been featured on numerous film and TV soundtrack albums including Hairspray(New Line), Tears From The Sun(Sony), The Adventures of Brer Rabbit (Universal), and ABC's Gepetto. As a guest artist for the Atlanta, Colorado, and Taiwan Symphony Orchestras, Terron has sung the classic songs of Disney.
Not only did Terron star in the hit romantic comedy All About You with Debbie Allen and Renee Elise Goldsberry one of the stars of Broadway's Hamilton, he co-wrote its theme song as well as contributed his originals to the movie soundtrack, produced by Rickey Minor. His vocals are featured on six songs from Smokey Robinson's latest record, Smokey and Friends.
Terron is a two-time NAACP Award nominee for supporting actor and is best remembered for his critically acclaimed portrayal of Eddie Kendricks in the Emmy Award winning NBC mini-series The Temptations. The Los Angeles Times has described his voice as "smooth and soulful."
SHAWN PERUCCA
HOMETOWN: Dallas, TX
Twitter - @shawnperucca, Instagram- @shawnperucca
MUSICAL INFLUENCES: Michael Jackson, Gene Kelly, and Prince
Shawn Perucca has been sharing his talents in music and performance around the world for most of his life. Originally from Dallas, TX, and after many other stops along the way, Shawn is pleased to now call Las Vegas, NV his new home. Known for his performances with the Walt Disney Company in productions such as "High School Musical 3", "Celebrate-A Street Party", and "Disney Channel Rocks", Shawn really made his mark in the entertainment industry with his television debut in the "I Can't Believe It's Not Butter" national commercial campaign with Megan Mullally.
Shawn attended Brigham Young University, where he studied Musical Dance Theater as a talent scholarship recipient. His training helped stake his name in the worlds of musical theater and variety entertainment. Some of his favorite credits include: "Altar Boys" (Luke), "Big River" (Tom Sawyer), "Les Miserable" (Tuacahn), Disney Cruise Line (Young Hercules, Aladdin), "Lost in the Fifties" (Branson), and Holland America Cruise Line. You may have also seen him take the stage in a different type of role, as he hosted live events including, "Disney's Grad Nites" with 102.7 KISS-FM's DJ Drew, "TLT Dance Club", and "Walt Disney's VIP Vacation Club Members Breakfast Conference."
Along with playing 3 instruments, writing/producing his own music for his new, up- and-coming charity, "The Perucca Project", Shawn is also an avid athlete. He enjoys playing every type of sport, and invites anyone from anywhere to join him in a competitive round of his favorite game, golf. ☺ Shawn sends much love to all of his family and friends, and hopes to meet you at the next COMPANY MEN show.
BRIAN PURCELL
HOMETOWN: Woodland Hills, CA
Twitter - @thebrianpurcell, Instagram- @thebrianpurcell
MUSICAL INFLUENCES: Sam Cook, Otis Redding, The Beatles, The Rolling Stones, Billy Joel, Boyz II Men, Bruno Mars
Brian Purcell started his singing career on stage in New York and across the U.S. in the early 2000's, in 2005 he moved back to his native home of Los Angeles where he continued to perform but also started producing and directing theater in Hollywood. While performing with THE COMPANY MEN over the past 4 years Brian has had the honor of sharing the same stage with artists like Colbie Caillat, Daughtry, Rozzi Crane, Natalie Cole, Jesse Campbell ("The Voice"), LaToya London ("American Idol"), and performed for such musical greats as Quincy Jones and Berry Gordy.
Formerly Brian was president of Flicker House Productions, a production company dedicated and focused on bringing quality stories and characters to its audience. He has numerous Producing/Directing Credits which include "The Question" an Indie Rock Ballet, Pre-Las Vegas workshop of "Too Many Blondes" starring multiple AVN award winner Stormy Daniels, "Chess" the musical, "An Evening with Stephen Sondheim and Andrew Lloyd Webber" and a critically acclaimed production of "The Who's Tommy". "Tommy" marked the first time ever in live theatre, where audience members were able to experience a show in High Definition 3D audio while wearing BOSE around-ear headphones.
Performance credits include Broadway National Tour of Jesus Christ Superstar, Footloose, Ragtime and Evita. Brian has been blessed to director such seasoned actors as Tony Award Winner Alice Ripley("Next to Normal") Tony Nominee Susan Egan (Broadway's: Beauty and the Best- original Belle), Emmy and Tony Nominee Matthew Morrison (FOX's GLEE, Broadway's: Finding Neverland), Ty Taylor (Vintage Trouble, CBS's Rock Star: INXS, Las Vegas: We Will Rock You) and Grammy Nominee Nona Hendryx (of La Belle and Patti LaBelle and the Blue Bells ).
Management/Private Events
Danny Bergold
424.201.5428
Public Events
Todd Bartleson
310.859.7300
PRIVATE ENTERTAINMENT
THE COMPANY MEN are not only recognized for specializing in mashups, original music, and custom arrangements, but their ability to provide clients with custom branded entertainment experiences makes them the hottest musical act currently performing in the private event market.

OFFERINGS:

Headlining

Master of Ceremonies

Dance Band

Custom Entertainment

and more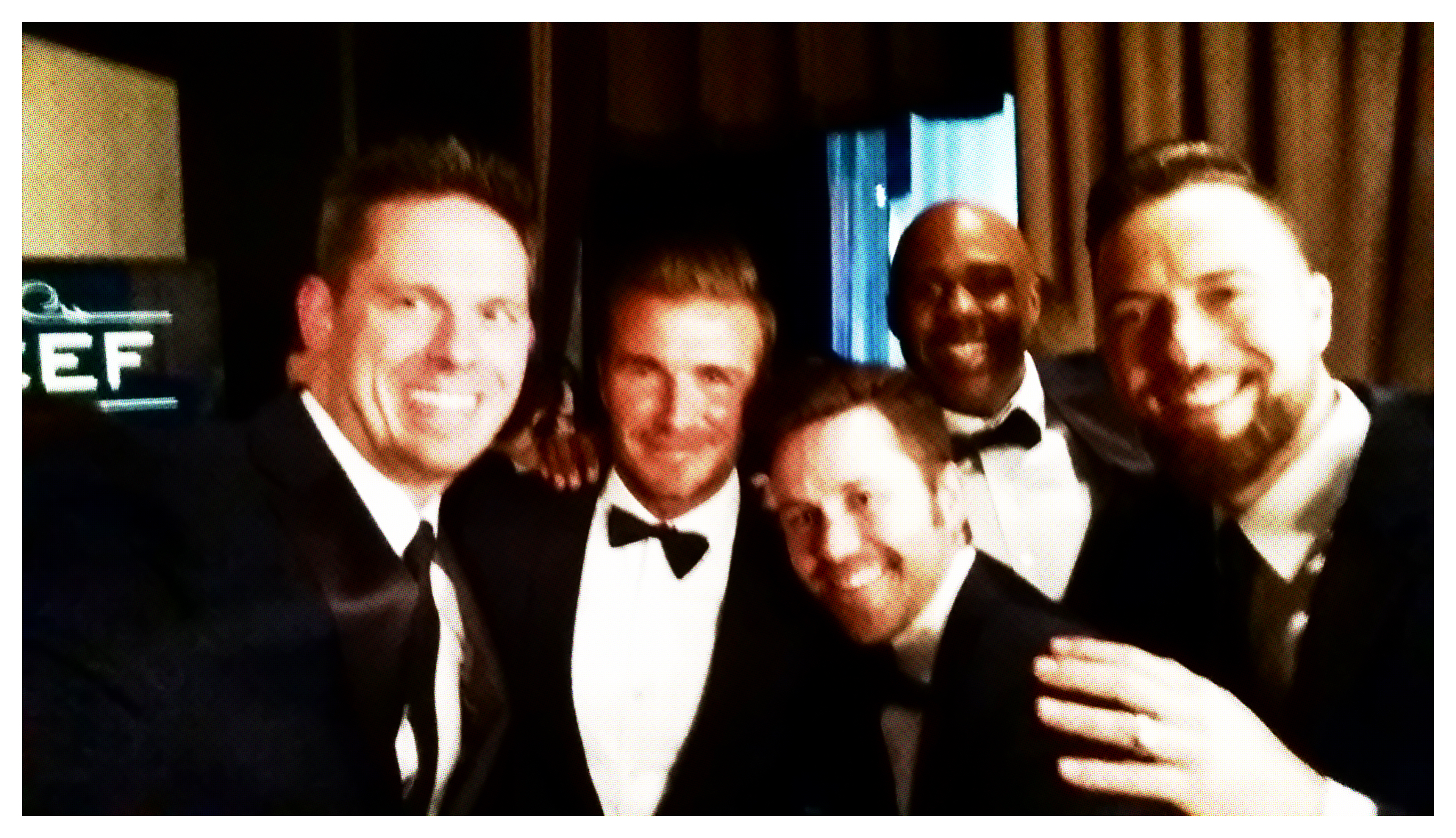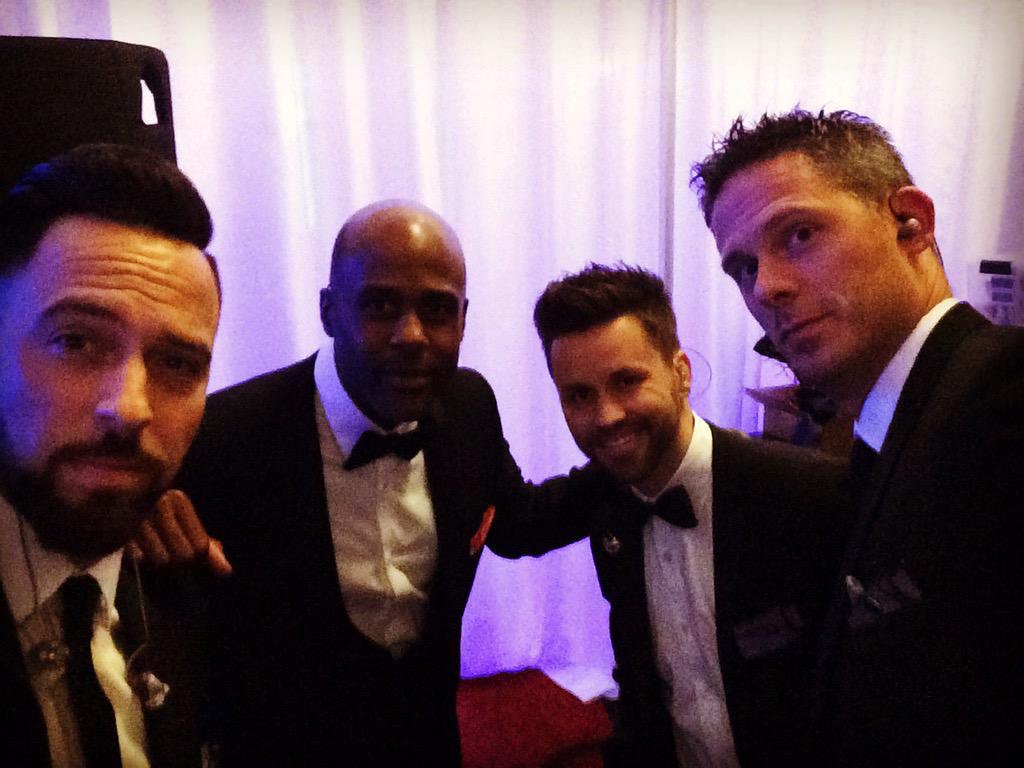 We are so very excited to announce THAT "The Company Men" family IS GROWING! WE NOW HAVE AN AMAZINGLY TALENTed GROUP OF GUYS PERFORMING OUR SHOW "A NIGHT OF HITS" on Norwegian Cruise Line's ship the escape. You won't want to miss these stellar performers singing your favorite songs of the last 6 decades re-imagined in a brand new way.
The weather in the Caribbean is great. So BOOK YOUR NEXT vacation ON NCL!
THE CAST
(Rotating Roster)